RFID and Barcoding are the two most effective and popular asset and inventory tracking technologies available. Both are very common in retail, transportation, manufacturing, and supply chain sectors, where asset tracking is critical. Whether you are looking to implement a new technology or to extend your existing tracking systems, it's important to understand the differences and relationship between these two technologies and if there is an ROI to implement a tracking system with RFID capabilities.
Below, we explore Barcoding and RFID key features, pros, and cons to help you make an informed decision.
RFID vs. Barcodes: An Overview
Let's begin by understanding the basics of each technology, specifically their building blocks and how they work.
What's Barcode Technology and How Does it Work?
Barcode technology is a method of representing data in a visual, machine-readable format. Historically, the most common barcodes are linear, one-dimensional (1D), and are represented by lines of varying widths and spacings. The advancement of technology and the use of imagers now allow for larger amounts of data to be represented within a smaller area using two-dimensional (2D) or matrix barcodes. 2D barcodes typically look like a square or rectangle composed of patterns, shapes, and dots.
Linear barcode readers (laser scanners) use a light source and sensors to detect and measure the intensity of the lights that the linear barcodes reflect. These variations are parsed based on pre-defined barcode symbologies to translate the barcode back to its alpha-numeric values. 2D barcode readers ("imagers") can be used to parse 1D or 2D barcodes. Imagers quickly analyze the images captured to find any barcodes and parse the symbol back to usable text.
What is RFID and How Does it Work?
RFID is short for Radio Frequency ID (identification). The technology works based on tagging. You equip an item with a tag and use a reader that uses radio frequencies to track the tag.
RFID systems are composed of four primary components: the reader (also known as an interrogator), antennas, tags, and software ("middleware"). During a typical operation, the reader sends out signals in the form of radio frequencies through the antenna. When the RFID tag comes within the reader's frequency field, the tag will detect the inbound request and send a return signal with identifying characteristics back to the reader. The middleware will control the readers, aggregate the tag reads, and pass along the tracking information to other systems.
Because radio frequency signals can travel through many materials, the readers do not require a line of sight to the tagged assets.
RFID vs. Barcodes: Main Differences
As you can see, RFID and Barcoding share many similarities. However, they are also different in many ways, as follows;
Technology: RFID depends on radio frequency for tracking, while barcode scanners use images or optical lasers.
Line of sight: Barcode scanners require a line of sight (in most cases), while RFID readers don't. This can save you time because the tags can be read within boxes or from behind nearby stacked items.
Read rate: Barcodes are read one at a time by the scanner, while all RFID tags in the read-zone will continuously send information to the reader. The simultaneous reading of RFID tags offers increased efficiency.
Reusability: Barcode labels are typically applied directly to the box and will not be removed. RFID Tagging offers a variety of use-cases. RFID tags may be embedded within a barcoded label for single-use, other tags are more durable and can be reused multiple times.
Interference sources: Barcode scanners primarily experience interference from obstructed, dirty, or torn barcodes. While RFID tags can still be read after being smudged or obstructed, RFID interference primarily comes from metals and liquids. On-metal tags or container-level tracking can help minimize RFID interference.
Read/write capabilities: The data represented on a barcode is fixed. It can be used as a "license plate" tied to local dynamic data, but any disconnected reader will only get the static alpha-numeric content from the barcode. RFID tag data can be changed by re-encoding the tag with updated information.
Tracking range: Barcode scanners are effective within a 50-foot range (large barcodes and long-distance readers). Meanwhile, RFID scanners can be effective up to 300 feet. Note that the most common RFID tags (UHF Passive) are optimized for a 15-20 foot read range.
Human involvement: Barcode scanning technology typically requires human intervention, while RFID technology can be automatic, thus requiring little to no human intervention.
Barcodes vs. RFIDs: Pros and Cons
You may have already picked up a few pros and cons for each tracking technology from the above discussion. Nevertheless, here's a summary of each option's strengths and weaknesses.
Barcode Tracking Pros and Cons
Is typically less expensive than RFID implementations.
Highly accurate on a wide range of materials.
A more established technology.
Faster and more reliable than hand-written, paper-based systems.
It can be labor-intensive to scan each individual barcode.
Requires a direct line of sight to work. Cannot read the contents of boxes or items stacked behind others without a visible label.
The scanner must be within close range to work effectively.
It does not have disk writing capabilities. So, you cannot add new information, such as expiry dates or a changed price to the barcode itself.
Barcodes can be easily damaged, making it impossible to scan or track items.
RFID Technology Pros and Cons
It's quicker. You can read approximately 40 RFID tags in the time it takes to read one barcode.
You can read RFID tags from a greater distance.
A clear line of sight isn't necessary with RFID. Can read contents within a box and obstructed tags.
RFID supports read/write functions, meaning you can create new information or modify existing data, e.g., shipping information and product pricing.
You can leverage encryption, password-protection, and "kill" features within RFID tags, making the technology more secure.
RFIDs are 99% automatic. Very little human intervention is needed, if any.
RFID tags don't get damaged easily and they can be protected using plastic covers or by embedding them within a product.
RFID technology is more expensive than barcode scanning.
Interference from metals and liquids can compromise efficiency.
If two or more RFID readers are in the same area, signal overlap can cause interference. This can be minimized/eliminated through professional implementations.
Readers may unintentionally pick up nearby tags/items; read zone optimization through shielding and antenna power settings are critical.
Barcode scanning is the dominant asset-tracking technology in current use because it's cheaper and more established. However, RFID tracking continues to gain momentum across a wide variety of industries. Depending on your product type and tracking needs, RFID can be used to reduce labor costs and improve operational efficiencies. RFID is highly accurate, powerful, secure, and ready to be used for automation within tech-first business environments.
Vertical Systems has extensive experience in implementing Barcoding and RFID systems. We're here to help regardless of your desired tracking technology.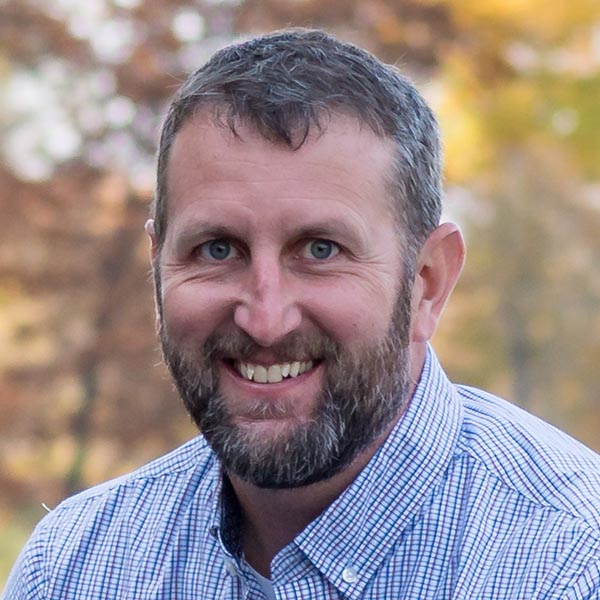 Greg is President of Vertical Systems. He joined Vertical Systems in 1998 and truly enjoys delivering innovative solutions for solving organizational challenges for his clients. He understands how technology can enable business growth and is committed to sharing proven methodologies and best practices with partners, customers, and our dedicated team. Connect with Greg on LinkedIn or contact him at Vertical Saystems.