Radio Frequency Identification (RFID) is the future of asset identification and tracking. Although some people compare it to barcode scanning, RFID allows you to track multiple items simultaneously without the need for direct line of sight. If used properly, the technology can integrate with hardware and software, such as CRMs, to facilitate stronger item visibility and analytics.
There are numerous existing RFID products available, including several Vertical Systems products including Asset Management, In-Truck Inventory, and Mobile Data Collection/Verification. While these products are proven, they may not meet your unique business requirements. In fact, very few RFID projects are "cookie cutter" or "Out-of-the-box".
Read on to learn why custom RFID application development could make all the difference, discover common custom RFID application features, and find out who needs custom RFID application development services.
RFID Advantages
The inventory tracking and tracing sector relies on two main technologies – barcode scanning and Radio Frequency Identification (RFID). RFID is superior for the following reasons:
Faster Data Collection. RFID tags can be read at a faster rate; multiple assets can be read at once.
Line of sight isn't necessary with RFID. RFID can read obstructed tags and inventory within a box/container.
RFID tags can store larger amounts of data and that data can be changed through tag encoding or tag association.
RFID has stronger automation potential as unstaffed readers can continuously read tag data to determine and update asset movement.
RFID tags can be read at greater distances vs. barcodes.
RFID data is encrypted for maximum security.
RFID tags are more durable than barcodes and can be protected using plastic covers or by embedding them within a product.
What's Custom RFID Application Development?
Custom RFID application development is the process of designing, building, deploying, and maintaining tailor-made RFID software products for a targeted user base. Custom development will address the unique business needs of the key stakeholders and end-users. The approach differs from commercial off-the-shelf software (COTS) where a product addresses a larger set of requirements that can be packaged and distributed to a broader audience
Custom Development vs. Application Customization
Many people confuse custom development with application customization. The two aren't the same. Application Customization is typically managed through pre-existing settings or configuration options within a software product. Depending on the versatility of the product, there are likely to be limitations of the customizations that can be made.
If a product falls short in terms of available customizations and cannot be configured to meet specific business needs, it's likely necessary for Custom Application Development.
Some RFID products, such as our RAPID RFID platform, promote both application customization and custom development.
Does Your Company Need Custom RFID Software?
Companies who are planning an RFID implementation must evaluate their need for a custom solution or determine in an "out of the box" product may meet most of their needs. To conduct this evaluation, it is important to understand the advantages and disadvantages that come from pre-built software products.
It can be difficult to get new features built, specifically for your business
There can be product features that don't apply to your specific business
Product workflows and terminology may require a learning curve in your company
Time to implementation is faster
Pre-built software often built to suit industry best practices
Leverage proven product features (such as RFID integration)
Cost-effective
Questions To Answer When Considering a Pre-Packed RFID Solution
If there's an existing pre-packaged solution that sufficiently addresses your needs, it's always worth further evaluation. Here are 8 questions to raise during the process of defining your roadmap for RFID:
Will the packaged solution meet your specific and unique business needs?

Are there ongoing costs such as annual licensing?

Have you considered the implementation fees associated with the package?

Does the packaged software cost more because of features you don't need or won't use?

Does the solution "play nice" with existing systems?

What are the associated costs for future expansion and software upgrades?

Will the package meet your long-term business strategy? Can it grow with your company?

Once the packaged solutions have been evaluated, consider custom software development as an alternative approach.
For straightforward RFID projects, an out-of-the-box solution may be the logical choice as it allows the business to get the technology in place faster and provide the quickest path to generating a return on investment. For complex projects that require a high level of flexibility to suit the specific needs of a specialized business, a custom software project might be a reasonable choice.
At Vertical Systems, our team is experienced in both fully-custom RFID Solutions, out-of-the-box RFID products, and hybrid approaches that combine customization and our pre-built RAPID RFID platform.
Vertical Systems' RAPID RFID Mobile is a powerful mobile application for collecting, verifying, and exporting tag read data. This product has limited configuration options, but affordably meets many business needs.
A starting point for many companies implementing RFID to address unique business needs is VSI's RAPID RFID software platform which provides a simple way to integrate RFID tracking into new or existing processes. Contact us to schedule a discovery session.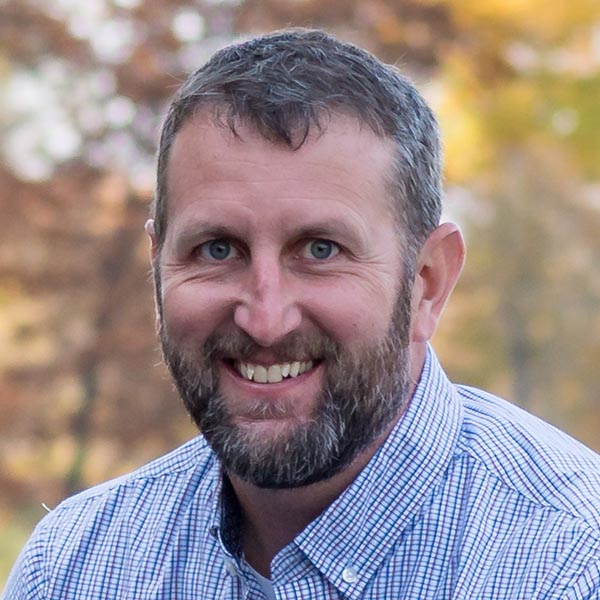 Greg is President of Vertical Systems. He joined Vertical Systems in 1998 and truly enjoys delivering innovative solutions for solving organizational challenges for his clients. He understands how technology can enable business growth and is committed to sharing proven methodologies and best practices with partners, customers, and our dedicated team. Connect with Greg on LinkedIn or contact him at Vertical Saystems.